Dear sustainability enthusiasts,
To continue building your knowledge in systemic sustainability, we offer a bundle of new courses, an introduction course, and extended courses on SiD Theory, SiD Method, and System Mapping, developed together with Except Integrated Sustainability.
The SiD introduction course
What does systemic sustainability really mean? How can I use this to renew my understanding of the world around us? How is this related to aspects such as circularity, resilience, and network theory? How can I  use this in my everyday life and work? These are central topics covered in the course.
During the 4 weeks of the study, you learn about the key concepts that come into use while talking about sustainability. The course takes a form of short articles and videos, downloadable resources as well as quizzes. On the platform, you will be learning together with hundreds of others, and engage in discussion with each other.
A course to increase your sustainability literacy
By the end of the course, you will be able to apply the basic principles of systems thinking and network theory to sustainability. You can see how systemic behaviors in society relate to sustainability transitions, evaluate the way we define success for sustainable projects, and perform quick impact scans across different dimensions of sustainability. All of this enables you to increase the scope of impact you can make in your own field.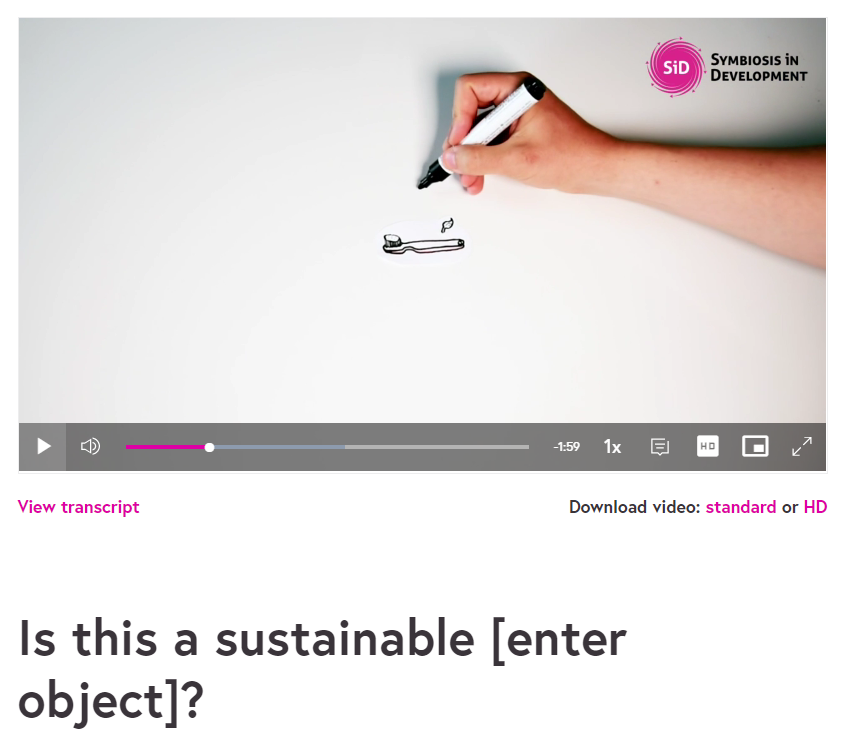 The SiD Expert Track Courses
The new Theory course equips you with an in-depth understanding of the theoretical concepts within the SiD framework and prepares you to use this knowledge in practice.
The SiD Method course is a five-step cycle to guide a project, from goal setting to execution and evaluation, which you will get to know in the second course of the bundle.
The most practice-oriented of the three, the System Mapping course, guides you through understanding complexity by putting it down on paper.
Based on the SiD framework developed by Except, the blend of interactive media and exercises in this course will help you understand and apply systemic sustainability principles to guide your projects from beginning to end on a journey towards sustainability.
Start your journey in becoming a change-maker
We invite purpose-driven professionals across professional fields and industries to join us in the learning experience.
The courses are available from January 18th. You can find the courses at FutureLearn as part of a monthly subscription program, which you can cancel at any time.
To start, you can enroll here.